Learning To Play "Smarter" -Save 4 Strokes A Round
by Triumph Books

Playing 'smarter' on a golf course is something all of us could benefit from.

Improved course management can make a big difference in your game, so try to incorporate these changes into every round of golf.

Think Positively:

If you have to carry water, don't let negative thoughts dominate your swing.

Think of a positive swing thought when setting up and concentrate on nailing your shot to the target.

Think Target, Not Distance:

Many weekend golfers (as well as a few of the pros on tour) want to 'rip' drivers on every hole.

There are several situations where going to a three wood or long iron is the smart thing to do.

Water left. Tee left and hit away from trouble.

On short par 4's, play for a full approach shot to the green.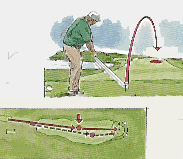 Avoid severely sloped or narrow landing areas. On short dog-legs, play a three wood versus a driver to avoid fairway bunkers.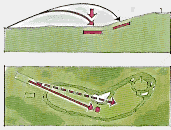 Avoid going for 'sucker' pins. Play to the center of the green. Play for uphill putts on severely sloped greens.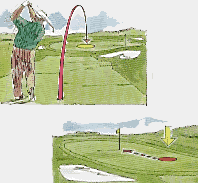 back